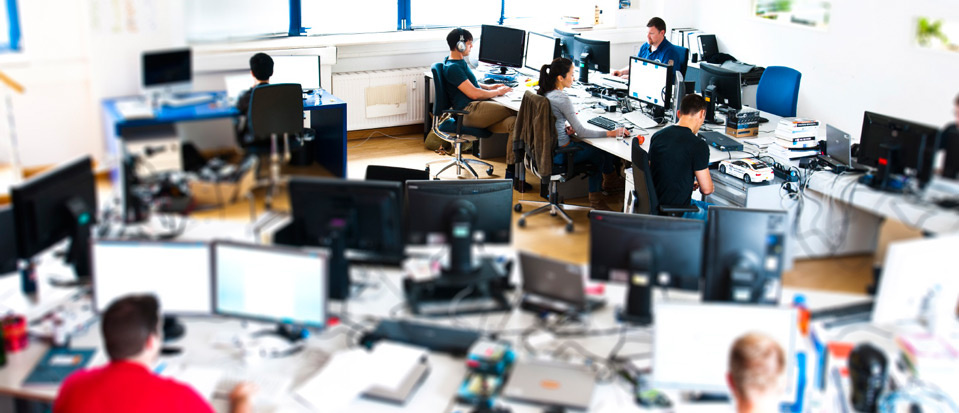 INTRODUCTION
Why choose CareerTech IT Solutions for Your PHP Development?

At CareerTech IT Solutions, we use PHP technology, which not only helps you save cost, but by using its advanced security features, we are also able to offer you a fully packaged application or website. It is one of the favorite choices for us to work with on your projects because of its high scalability, enabling us to develop applications and pages that can be tweaked and worked upon in this ever changing world of technology.
What is PHP?
PHP, or Hypertext Preprocessor, is a server side scripting language that has been created for web development and is also employed for general purpose programming. It can be used along with HTML, templating engines and web frameworks. PHP is being used on most web pages that we see today and almost on all operating systems and platforms.
PHP is executed on the server, unlike JavaScript which runs on the user end, and this is one of its biggest drawbacks. Here the HTML is generated on the server, and the results of the script are then transmitted to the user making it impossible for the user to know the underlying script that has been used. PHP can be used for processing all HTML files on the server itself. It is simple to use, and has a number of advanced features that are beneficial to the programmers.
PHP Can Be Used For:
Server Side Scripting
This is the main target for using PHP where with the help of a PHP parser, web server and web browser, the HTML codes are executed on the server.

Command Line Scripting
Used for running PHP scripts with only the PHP parser and without the use of a server or web browser.

Writing Desktop Applications
PHP can be used to introduce some advanced features into the client side applications as well as for creating cross-platform applications.

Our Winning PHP Solution
At CareerTech IT Solutions, we use PHP technology and its extensive database support to create interactive and dynamic web pages and applications for our clients. It requires cheap hosting as it is widely available with the Apache web server, and many people have access to it.

Our team implements PHP technology to provide increased performance by optimizing
Scripts
Database
Servers
Error handling mechanisms
Recent updates to the PHP technology has ensured that it keeps up with other server scripting languages such as Java, however it is simpler to deploy in comparison. PHP technology works well with databases, images, file systems, etc. Its adaptability, functionality and usability from a command line interface have helped increase its functions manifold. -
SHARE WITH YOUR FRIENDS